Cut costs with roller shutters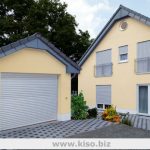 Roller shutters are an old time stable in most buildings. Wether their purpose is security or protection from unwelcome glances. Furthermore they prevent cold kreeping in during winter months. Available in different colors and sizes, depending on the system's size. They also offer two kinds of controlling systems: with a normal slackline or an electrical motor. Another great addition is the combination with insect screens, which is easy to implement and to install.
Changing the shutters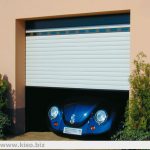 The installed system itself works flawlessly but the shutters themselves are ruined? The solution is to change the shutters. They are easy to exchange and come in the same variation (synthetic or aluminium) as the standard systems always have. Aluminium offers a longer lifetime but has draw backs when it comes to possible dimensions. Synthetic ones are easier to produce in oversized models but do not last that long. They come packaged with everything you need including suspension springs, so that all you have to do is change the shutters.