For an office space free of glaring sunlight – effective, precisely fitting visor for your working space.
The rise of digitalization in the work space demands modern sun protection systems, with projectors and flat screens finding their way into every office.
For this purpose KISO.biz offers a tried and tested collection of tailor made sun protection solutions. All according to EU guidelines for work environments and the need of businesses.
Free check-up!
Free check-ups on your system are a service exclusive for businesses. This includes professional inspection of your systems regarding their functionality and evaluating the costs needed for proper maintenance. More often than not already installed sun protection systems can be further used with little maintenance needed.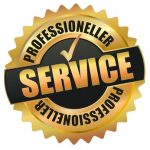 Your benefits at a glance
Competent and extensive first consulting
Free check-up of already existing systems
New installations according to EU guidelines
Warranty of 5 years on all tailor made products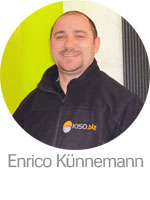 I'm glad to assist you with a first assesment. Please call us or send a request via the contact form. Thank you very much!
Interior and exterior sun protective systems
Dim and blackout systems
Motorization and controls
Insect screens at home and at work
Maintenance and repairs
Service in Berlin and the metro area since 2004
Make an appointment now! Easy, free of charge, with no strings attached:
[supsystic-form id=14]
Contact info:
Mo. – Fr. 9:00 – 18:00 Uhr
Siemensstaße 8, 12247 Berlin
Tel: (030) 70 76 76 -60
Fax: (030) 70 76 76 -58
E-mail: info@kiso.biz
Excerpt of our work:

delivery and installation of verticals, Flaconi GmbH, Lobeckstr. 36, 10969 Berlin

delivery and installation of exterior venetian blinds incl. maintenance in Berlin Köpenick