Reliable protection against insects
Bees, moths, wasps or flys: Insects are more often than not annoying uninvited guests. Wired screens are useful tools agains to keep the little plagues out of your living room. Modern screens even offer solutions that don't infringe on the incoming light and are basically invisible to the human eye. They further offer breathable and weatherproof fabrics.
Our insect protection screens provide another distinguished feature: The neutral looks make it easy to aesthetically fit them into any usual door or window. Also: Sufferers from any kind of pollen allergy can rejoice, our special types against allergies provide an anti-allergy coating which keeps out the common allergenics and prevent the yearly hay fever.
Easy installation with a loading frame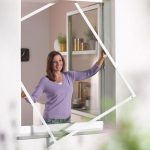 We offer multiple installation choices, such as the loading frame. It can be used in wooden, plastic or cast aluminium windows. It even works with very narrow shutter blinds. More often than not the installation can be done without screws through the use of mounting hooks.
Fast and easy opening with rotating frame and roll-down curtains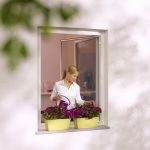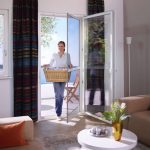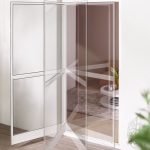 A succesful alternative is the rotating frame for windows and doors. By using it the insect screen works like a window inside a window. The benefit of using this variation is a fast and easy complete opening of your window or door. The same can be said for insect screens in form of a roll-down curtain which use guiding tracks to glide up and down. These also offer the ideal solution for skylights. After opening you just pull down the insect screen.
Reliable protection for doors with pleated fabric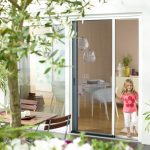 Especially doors are in need of a good screen to keep insects out of your rooms. Pleats inside the door offer a perfect solution for that. The name derives from the kind of folding used, called "pleating", for the protecting fabrics. Pleats work like a normal sliding door that folds together when opening. Pleats can be used for sliding and swinging doors.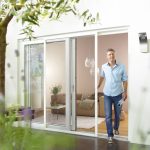 Sliding doors for wide openings
Sliding doors are the best solution for wide mouths, as commonly seen with patios or conservatories. We offer sliding tracks for these systems up until a 9 x 3 meter size. Castors with ball bearings made out of stainless steel guarantee silent use and a long lifetime of your system.
Light well and cat flap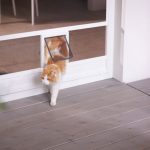 Insects like to find their way inside through any presenting opening including light wells. To protect your light wells we offer lids made out of stainless steel. These offer the advantage of keeping the insects out and still being solid enough to be stepped on. For cat flaps and unusally shaped windows or doors we offer tailor made protective grids. Ask us – we will find a solution.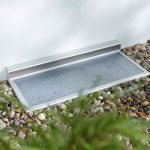 Send us a request:
Please be as precise as possible. We will not hand over your data to third parties. As a general rule we will answer in one day.

[supsystic-form id=15]